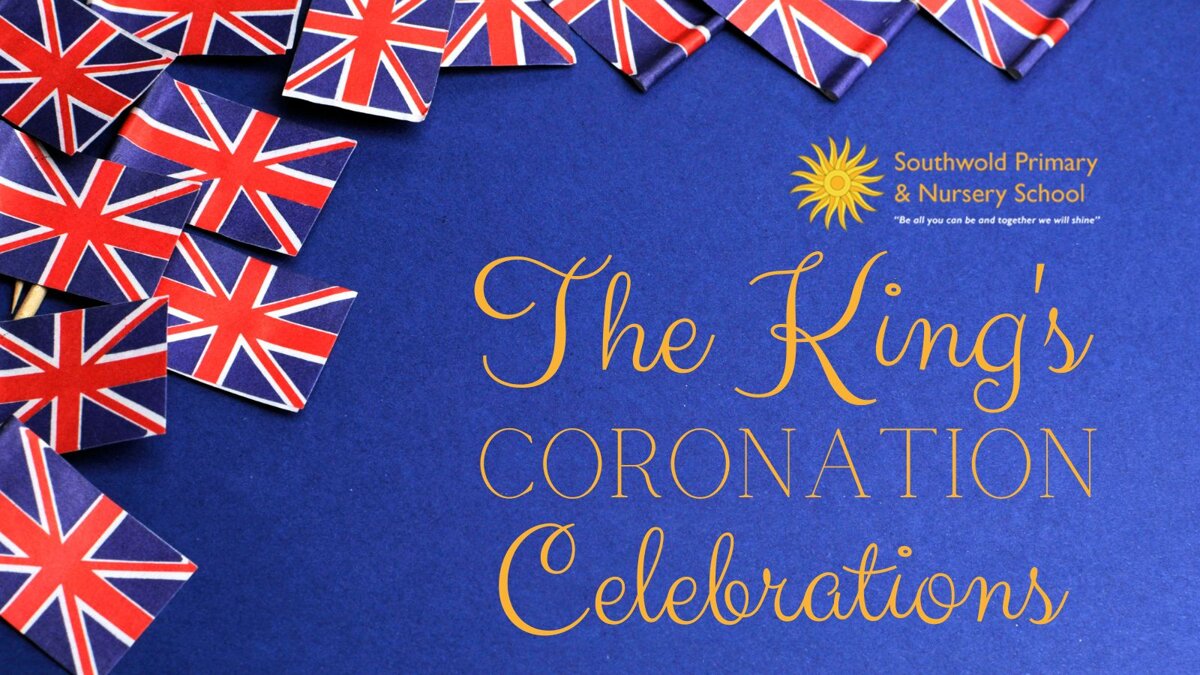 On Saturday the 6th of May 2023, the whole of the United Kingdom came together as we watched our new monarch, King Charles the third, be crowned King of England.
Last week's coronation event was a significant moment in British history as it marked the beginning of a new reign. Saturday's ceremony was steeped in tradition, and included rituals such as the king being anointed in holy oil; being presented with the crown and sceptre; and finally taking an oath of allegiance to the British people and our country.
The significance of this event has not been lost at Southwold Primary School as during the week leading up to the 6th of May we taught our children all about the history of the British royal family, as well as why the coronation is of vast importance. We also didn't miss the opportunity to further promote British values to our pupils.
As well as integrating the coronation into our lesson plans, we also hosted a number of activities that encapsulated everything British. For example, We held a special coronation celebration day on Friday the 5th of May.
We started the day off with some exciting coronation-themed activities, which the children completed in their respective classrooms. These included but were not limited to, engaging in a royal quiz, rafting beautiful buntings, and designing majestic crowns.
Later on in the day, our school grounds welcomed families to attend a coronation picnic. The picnic was filled with music, great food, and plenty of laughter. After they finished eating, the families participated in some exciting coronation themed games, adding an element of friendly competition and fun to the festivities.
Throughout the week we also paid tribute to the royal family's love for the environment by participating in a Plant-a-thon! Parents generously contributed plants for everyone to plant, ensuring that our school grounds would flourish with new greenery. Our PTA also outdid themselves by planting a welcome rainbow using plants donated by Homebase.
When asked, beforehand, about the significance of celebrating the coronation our principal deputy head, Mrs Palser, had this to say, "'It will be great to have families coming together to celebrate the King's coronation. This way the children will remember this piece of history taking place! It is going to be fun and we can't wait to work together to improve our school grounds."
Last Saturday was an important moment in our country's history; and we hope everyone enjoyed celebrating the coronation, with their family and friends, as much as we enjoyed hosting these events!