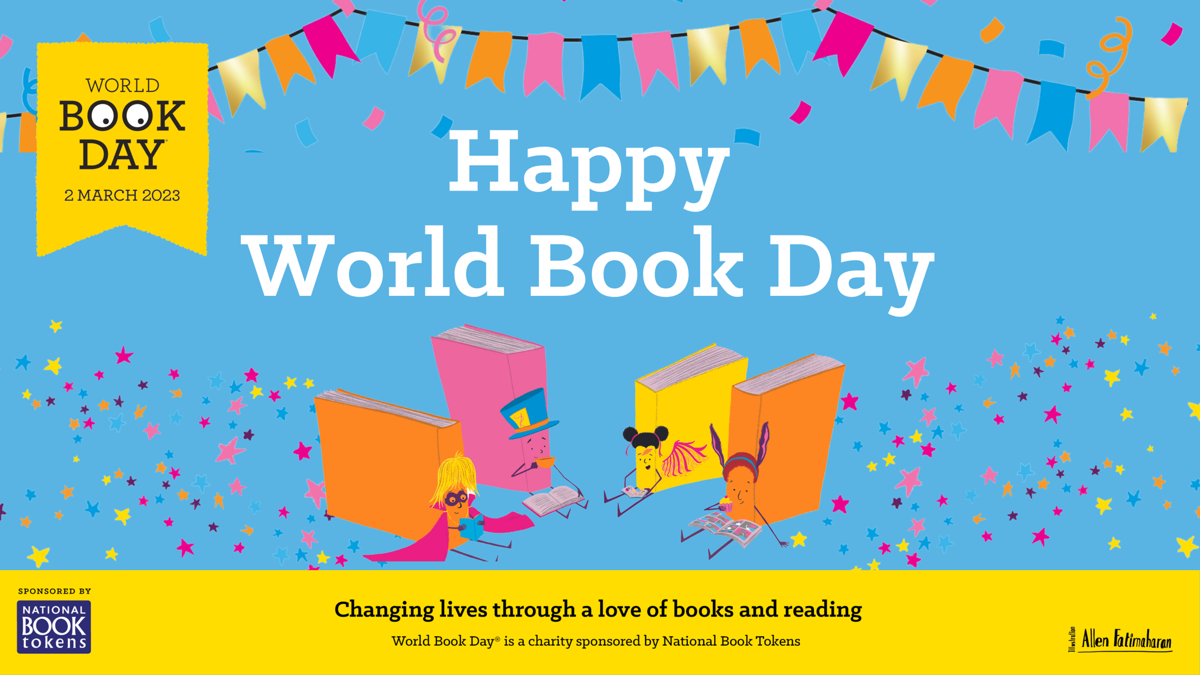 It's World Book Day!
On Thursday 2nd March, children and staff were invited to dress up for World Book Day. Each child was also asked to bring in their favourite book (or choose one from the bookshelf in classes) and share it with the class.
In the morning, each class watched the Masked Readers video, and each of the children then had to make their guesses. Each class was also asked to vote for their favourite masked reader in a simple tally vote! In the afternoon, we held a Masked Reader assembly where the big reveal happened. The person who got the most votes was then crowned in front of the whole school.
During the buildup, each classroom was marked with a variety of fun-filled book-based activities! These activities included:
Spud-tactic!
Spud-tactic was based on two challenges. Firstly, the children could decorate a potato as a character from a book using paint and other crafty resources. The potato could be based on a character, object, scene, or setting from a book. Secondly, our pupils could create a diorama of a famous scene. By using some junk modeling materials and some paint pupils were tasked with creating a famous scene, for example, they could have a chocolate factory for Charlie and the Chocolate Factory. On Thursday, the PLT visited each classroom to decide the winner for each phase. To finish on Friday we held a WBD Potato showcase' in the hall. All families were welcome to attend and witness all the amazing scenes.
Travelling Book Fair
We would like to remind parents that our annual 'Travelling Book Fair' will be taking place from Thursday 9th March to Tuesday 14th March 2023 inclusive where you will have the opportunity to purchase books for your children.
This year the book fair will be set up outside the school hall under the canopy from 3:15-3:45pm on the above dates. We will be operating a strict CASH ONLY policy this year as payment for books and stationery. We are always grateful for your support of the school book fair as we are able to use our rewards to buy many new and free books as a result of your purchases. World Book Day tokens can also be used at the Book Fair for books of £2.99 or more in line with the instructions printed on the voucher.