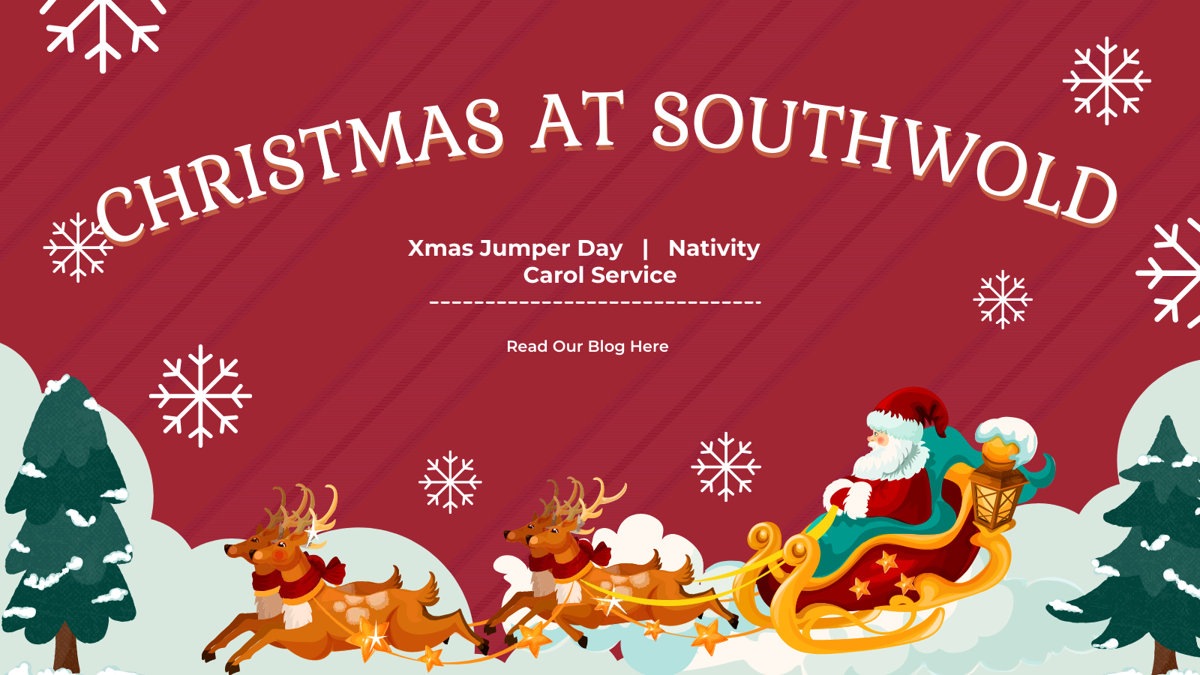 Here at Southwold Primary, Christmas is one of our favourite times of the year. This Advent, we have hosted numerous events across December to help get our pupils into the Christmas spirit.
Christmas Jumper Day
We celebrated Christmas jumper day. It was amazing seeing all of our pupils and staff attend school in their lovely festive jumpers. It was the perfect way to kick off Christmas celebrations!
Nativities
We also had nativity performances this year. Our students showed us what real talent was whilst putting on some spectacular performances! They wowed audiences with their wonderful acting and fantastic singing. We hope you enjoyed them as much as we did.
Assistant Principal Mrs Andrea Hooton said:
'This year the Key Stage One children performed 'Baarmy Bethlehem'! The story is about three fluffy lambs named Cheeky, Rascal and Scamp. They begin to see Bethlehem filling up and assume it's for a big celebration and do not want to miss out! They escape from the flock and make their way into town and find lots of things they love, like noise and crowds of people, but there is no party. As they continue their search, they come across all the traditional nativity characters and eventually, in the peaceful, quiet stable, they find one enormous reason to celebrate and party! It's the first Christmas! The children performed, sang and danced their way through this year's Nativity - it was a Christmas spectacular!'
Carol Services
To top off the festive activities our pupils performed Carols in the courtyard this year. It was lovely to see the joy on our pupils' faces!
It has been a busy December here at Southwold Primary, but hosting so many festive events has been a joy. Merry Christmas, everyone!